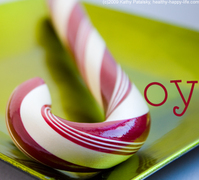 Holiday foods can produce elevated anxiety and stress due to the negative labels on foods or ingredients and the fear of "over doing it". This often results in an unhealthy obsession with being healthy. No single food, meal or day can produce health risks that touch the damage from ED symptoms. Fundamental in the recovery process is all foods in moderation and balance. This month I thought it would be helpful to highlight the positive aspects of holiday foods. I hope it brings more peace and enjoyment to your holiday. How you VIEW what you do with food has more importance than what you do with food.
NUTS. Walnuts, pecans and hazelnuts, to name a few, enjoyed plain/roasted, candied or as an ingredient in our favorite cookies. Nuts are a rich source of heart-healthy mono-unsaturated fats and an excellent source of omega-3 fatty acids. Other nutrients include; vitamin E, calcium, protein and anti-inflammatory and antioxidant phytonutrients shown to be cell protective.
CHOCOLATE. Abundant around the holidays and for good reason...YUMMY. Whether in cookies, cakes or hot cocoa, chocolate, are meant to be savored and enjoyed. Dark chocolate specifically, is under consistent investigation. Recent studies indicate benefits of chocolate on blood pressure, improve insulin sensitivity (in non-diabetics) and evidence that chocolate plays a role in gut integrity.
CRANBERRIES & POMEGRANATES. Both know and selected for their beautiful red color and tangy sweetness. Cranberries provide substantial amounts anthocyanins. Antioxidants and anti-inflammatory properties of anthocyanins have health benefits that are under ongoing research and investigation. Pomegranates alone contain significant sources of potassium, fiber and vitamin K.
CINNAMON. Although cinnamon is not just a holiday spice, it turns up a bit more often during the holidays; in cookies, pies and flavored beverages. Cinnamon seems to have a natural warming effect. Cinnamon may stimulate the appetite, reduce drowsiness, irritability and headaches. Studies continue to analyze cinnamon for blood lowering sugar properties, antioxidants and anti-inflammatory. A half a teaspoon of cinnamon contains as much antioxidant properties as a half a cup of blueberries.
POTATOES/SWEET POTATOES. Sweet potato casserole, potato latkes and mashed potatoes are holiday staples. Best know for exceptional amounts of potassium and fiber and lesser amounts of vitamin C and A (sweet potato), iron and calcium. Nature provides foods with the perfect nutrient composition that synergistically produce optimum benefit.
CHESTNUTS. Not a true nut, chestnuts have a nutrient composition similar to potatoe/starch. High in fiber, lower in fats, and rich in folate, B-complex and vitamin C. Not to mention the fun of "roasting chestnuts on an open fire!"
PEPPERMINT. Candy canes, a hallmark holiday treat, that adorns trees and stockings. In addition to the candy cane, we love peppermint warm beverages or many desserts. Peppermint is a natural digestive, aids in relieving heartburn and may alleviate mild symptoms due to irritable bowel syndrome.
COCONUT. Snowy snowmen, chocolate haystacks and cookies galore use coconut for flavor and decor. Coconut flakes provide a unique flavor and texture to holiday desserts. Nutrients of coconut flakes include fiber, iron and 15-21% of daily zinc needs.
SPINACH. Warm spinach dip, souffles and salads. Packed with vitamin K, A, manganese and folate. Spinach best known for iron (which falls in 6th place for nutrient %) has so much more to offer. No less significant are the anti-inflammatory and antioxidant properties of spinach.
MULLED CIDER. Apples, apple cider, chocolate covered apples all maintain the quality nutrition in natures symbolic food of health. Apples are known for their fiber, vitamin A and C and for "keeping the doctor away!" with their antioxidant properties.