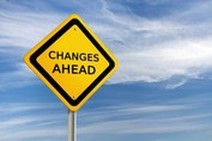 Returning to college, high school or moving out on your own, ranks high among life changes that bring about joy and stress. Change is difficult especially for those in early recovery. Adjusting to a new environment takes preparation, patience and may require new strategies. The following are some basic suggestions that will help you during transitions:
AVOID ISOLATING
If your struggling with destructive, negative thoughts don't isolate. It may be one of most difficult challenges you face, however, negative thoughts fester and amplify in isolation. When your strategies to get out of these thoughts fail...reach out, go out, talk to someone or do something.
JOIN A GROUP
Especially if you don't know many people in your new environment, find something you enjoy or try a new hobby. Group activities can be a distraction from obsession of food and body and increase socialization.
USE HELPLINES AND SUPPORT GROUPS
Your therapist and doctors can help you find support groups at school or new area, explore the options. There are also recovery helplines available 24 hours a day, i.e. NEDA--800.931.2237.
RECOVERY FIRST
Maintain balance, be cautious of becoming too busy or involved in school and activities. Keep recovery and nutrition a priority, make time for meals, as well and appointments with your treatment team.
BE ASSERTIVE
If your new environment; roommates, dorm, cafeteria etc. is not working out, SAY SOMETHING!, don't wait till your problem progresses beyond control and you need your eating disorder to cope, there is always a better solution…how many times has it failed you?
BE CLEAR ON YOUR PLAN
Are you allowed to exercise, resume sports etc. Check out the campus health center, have phone numbers in case of emergencies. If your treatment frequency is decreasing, be certain on how to get help if you need it, be prepared.
TOOL BOX
Keep your coping strategies at close hand. Journals, crafts, hobbies, music, poetry, phone numbers, etc. Don't leave them behind, not during transitions, if not have used them recently, just dust off the box and take it along.
FIND SOME MEAL BUDDIES
Compare class schedules, meet friends for lunch and dinner, join your roommate for breakfast, yes, even if you don't have a 9am class...GO. Consistent meals are fundamental in anyones recovery, fueling the brain and body.
MEALS
Review meal options at school, discuss your plan with your nutritionist. Can you keep food in the dorm and what types of foods? What does you meal plan allow for (3 meals a day, meals per week, is it adequate? What are the hours for on campus meals. What are off campus options.
MEAL PLAN
Okay, I was saving everyone's favorite for last, meal planning! It can really help during transitions. Whether your going to a cafeteria or cooking in your new housing off campus. Mapping out dinners and lunches can ease a lot of stress, be more economical and save time. You may only need to do it for few weeks or months until a pattern develops or the stress from transition decrease, either way, meal planning really won't do any harm.
As american author Jim Rohn said: "Your life does not get better from CHANCE, it gets better by CHANGE"